Wintech Racing
Wintech Racing offers a complete line-up of rowing shells for training and competition, designed and realized to improve every performance in the boat. Our hulls are designed by Klaus Filter worldwide well know and appreciated engineer, they are tested in tank and on the water to reduce the water drag and to obtain the best water drainage


---
---
Adaptive
Boats for paralympic athletes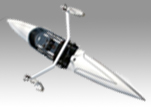 Explorer 21
SINGLES
Stable, comfortable, strong, and maneuvers easily to deliver speed typically only seen in true racing shells.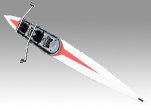 Explorer 30
PAIRS/DOUBLES
Designers developed this model in harmony by bringing together the best in WinTech design methodology.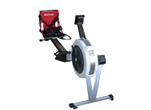 Components & accessories
WinTech's director of research and development provide increasingly efficient components.
---
Recreational
Recreational boats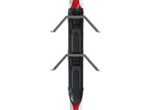 EXPLORER 30
PAIRS/DOUBLES
Designed for stability and comfort, and built to be light and maneuverable.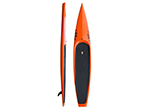 Stellar 14'Stand Up Paddleboard (14SUP)
Quick and stiff board, ideal for fast touring or racing.
---
BOATS
Discover our Wintech boats
These boats are all used very few times, only tested or rented in small periods. The list includes also the availability times.
To reserve your boat you can contact us by e-mail indicating model, serial number and required weight, you will be contacted immediately to define delivery and payment (at the confirmation of the order we will ask you 20% of value).
In case of request of the same boat from different people or clubs, we will make a list basing on the arrival of the request.
For more informations please contact us by mail or by phone and we will reply every your question.
Type
Number
Model
Rigger
Year
Crew
Weight
Kg.
NEW / USED
EXPLO. 21
E14038
COMPETITOR
ALU BOW WING
2014
55-100
USED