Rowing boats
Recreational

Coastal Boats 1X & 2X 4X+
Wintech Racing
Optimal performance for coastal rowing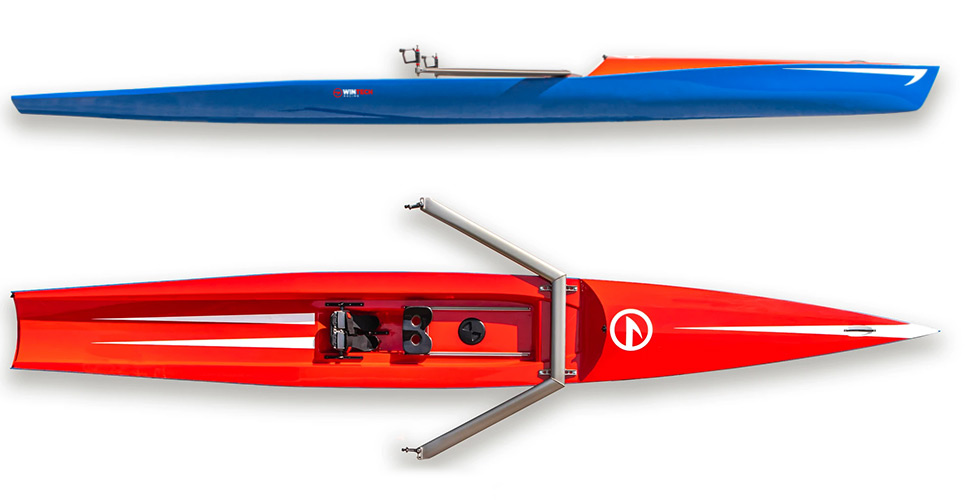 Our newly designed coastal boats are offered in a robust fibreglass laminate or for the competitive racing a stiff carbon construction. The hulls on both models have been optimised to perform well in all aspects of coastal racing.
Rigging options vary from Carbon or aluminium Bow or Stern wings or a folding aluminium outstay. The sharpness of the boat reduces form drag while the ample width at the mid-section provides vital stability.
As a platform for Beach sprinting, the rocker keel and removable skeg make it very quick to round the buoy, while the sloped bow below the water line is ideal for beach landing.