RowSup - Wintech Racing
For fun, fitness and learn-to-row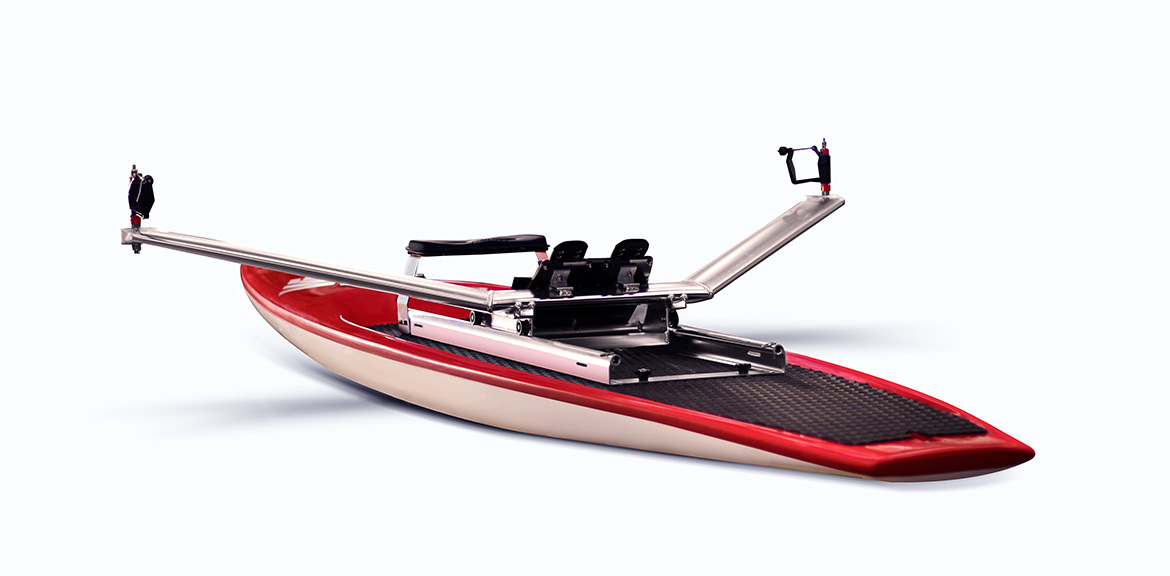 It is a rigid and racy board whose reduced wet surface creates a very low resistance, such as to allow perfect gliding on the water.Ideal for excursions and pleasure.
Discover RowSup
Benefits
Suitable for all ages, even for learning to row.
From rowboat to stand-up paddle in few seconds
Explorer - Wintech Racing
Proven performance. Unmatched value

With these Explorer series boats, designed by Klaus Filter, WINTECH RACING successfully bridges the gap between racing boats and Gig boats.
Explorers are shorter, wider and flatter than racing boats which makes them stable, safe and easy to row. They are also suitable for rowers weighing 55 to 105 kg.
Discover Explorer
Benefits
Stable, safe and easy to row boat.
Lighter and faster than a Gig boat
Suitable for rowing schools
Odissey - Wintech Racing
Gig WINTECH

Gig WINTECH boats combine the classic Gig boat shape with the best materials and cutting edge technologies in boat building.
The sturdy hull of our standard Gig is multi-layered. It consists of a fiberglass and Kevlar fabric with a SORIC® core. An ideal mix of materials to obtain an optimal ratio between weight and strength. The lighter version of the Gig uses carbon and Nomex® honeycomb sandwich construction, like the one used on INTERNATIONAL racing boats and has proven to be effective.
Discover Odissey
Benefits
It is suitable for excursions and day trips to the club.
Available in 4+ and 6+ versions